When I was head pastry chef at San Francisco's Tartine Bakery I often forwent holidays with family in order to bake holiday treats for others.
Each year, the bakery made thousands of cookies, cakes, and croissants. I wanted my family and friends to share in the occasion so I began to send cookies across the globe.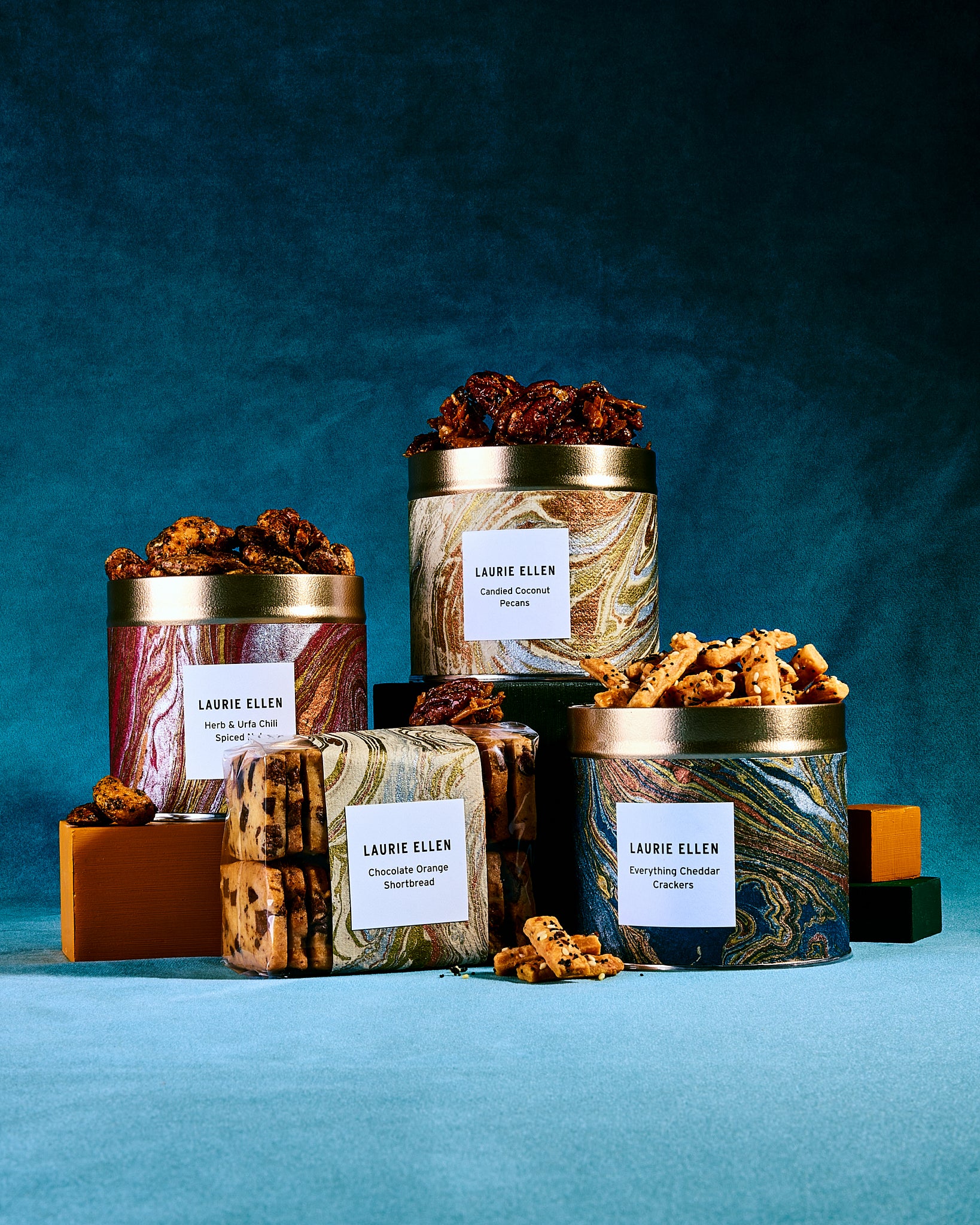 About these treats
Shortbread-style cookies are the perfect treats to send as gifts. They bake until crisp and often, the texture and flavor improves over time.
When paired with crunchy caramelized clusters, spiced nuts and crisp crackers, these treats are among my favorite baking expressions.